| | |
| --- | --- |
| ■ | Implement decision-making with high transparency by complying with laws and regulations |
| ■ | Maintain a high sense of ethics and execute operations as a manager of investors' funds |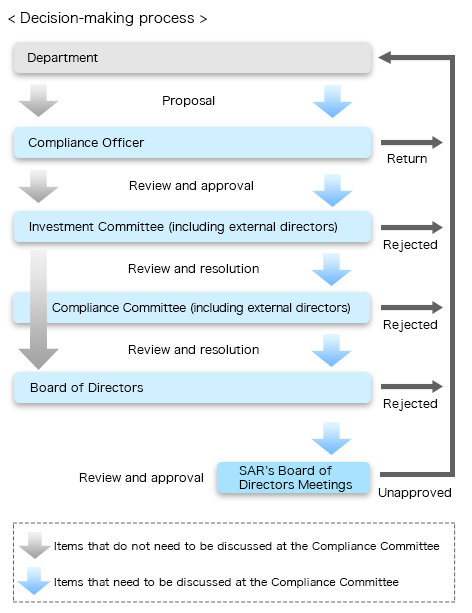 | | |
| --- | --- |
| ■ | Aligning the interests of the Sponsor Group with those of the unitholders by holding 14.8% of the investment units of the Sponsor Group (as of the end of January 2021) |
| ■ | Members of the Asset Manager also hold investment units |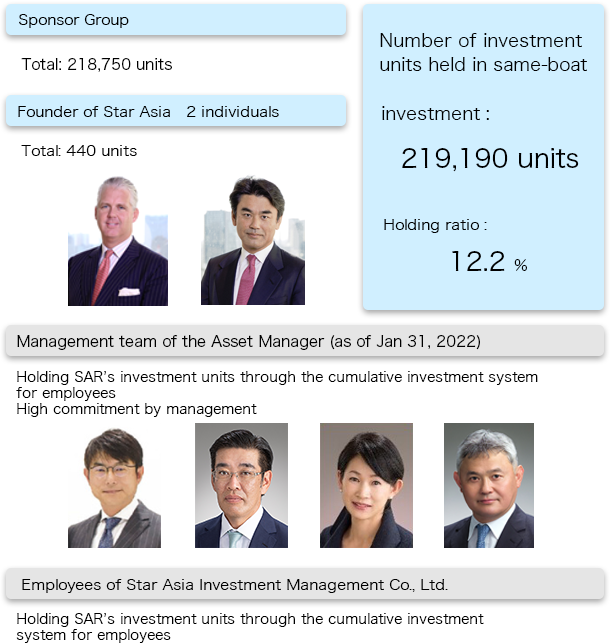 Star Asia, the sponsor of Star Asia Investment Corporation, is a non-listed independent investment management group which invests mainly in Japanese real estate-related assets and whose main goal is supplying investors with excellent returns
Star Asia Investment Corporation and Star Asia shall share the same long-term vision in accordance with the Star Asia Group's Code of Conduct, shall be a leading Real estate investment management group in Japan and shall persistently endeavor to continue to be such
The Code of Conduct is as follows:
1

Client First

We are rewarded only when we consistently meet and exceed our investor clients' expectations for the mandates they have given to us.
2

Highest Ethical
Standards and Integrity

We always abide by the highest ethical standards and integrity. Unethical actions by an employee could easily destroy the group's long-standing reputation and trust.
3

Creativity

We utilize our experience, persistence, and creativity to identify and monetize investment opportunities which may not be immediately apparent to our competitors.
4

Respect for Others

We treat our investor clients, employees, trade counterparties, and vendors with the utmost respect, and always strive to be trustworthy partner.
5

Collaborative and
Cooperative Culture

We succeed only when we work together by fully utilizing our collective strengths in a cooperative manner to serve our investor clients. The group's performance always exceeds the sum of our individual performances.
6

Adaptability

We stay nimble, proactive and critical, allowing us to adjust quickly as the market environment changes in order to continue to be a successful leader in the market where we do business.
7

Meritocracy

We reward our employees for their specific personal performance as well as their contribution to the group and to investor client performance.
8

Endless Pursuit of
Excellence

We will tirelessly pursue excellence not only for our investor clients but also for ourselves.